NAMCO variable frequency drive (VFD) systems incorporate durable state-of-the-art microprocessor based controls to compare loop values at individual set points. Panel mounted operator interface devices (OID) allow a user to monitor system pressure, flow, speed, temperature, activated safety circuits and more. It also allows the user to easily change system pressure and other operating parameters.
Pre-engineered NAMCO systems use computer aided "wire to water" selection of pumps, motors, valves and electronic controls to insure the longest lasting energy efficient system on the market.
NAMCO factory testing with (OID) display eliminates start up delays.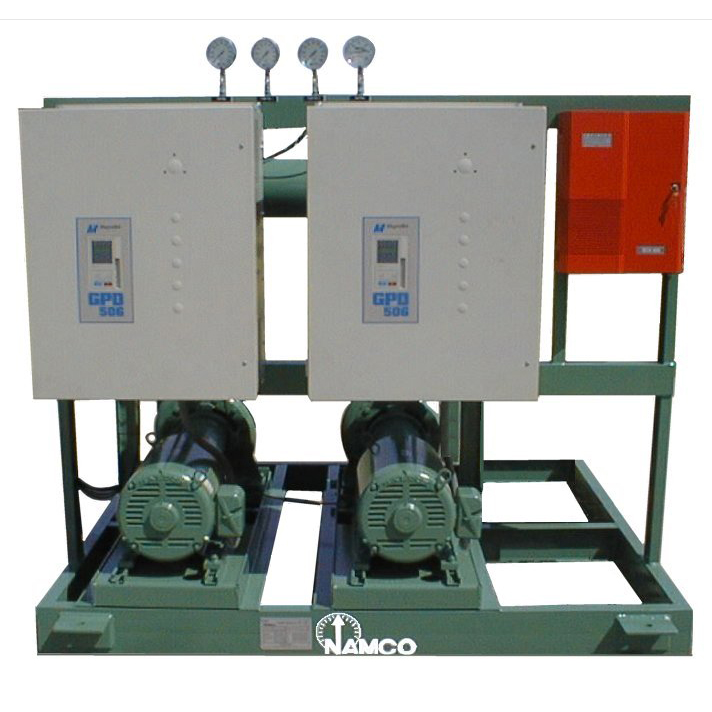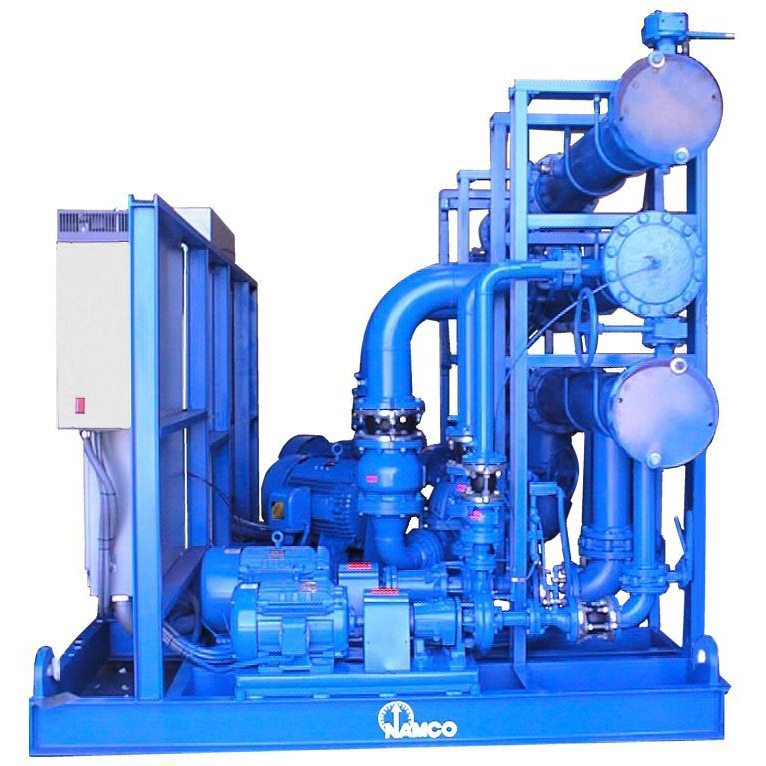 NAMCO Variable Speed Installations