NAMCO domestic water booster systems automatically select the most efficient combination of pumps to satisfy any flow demand at any design pressure. NAMCO technology utilizes low noise pumps and high efficiency motors with visual/audible alarm protection to insure tenants against loss of building water.
Reliable control sequencing methods provide virtually instantaneous response to system changes. Pilot operated pressure regulating valves prevent pressure variations.
Energy Saving Systems (ESS) utilize an ASME code pressure tank to shut down the system during periods of little or no flow.
NAMCO Systems are subjected to a series of hydraulic and electronic tests. The factory adjusts all controls to the specified job site conditions before the units are shipped.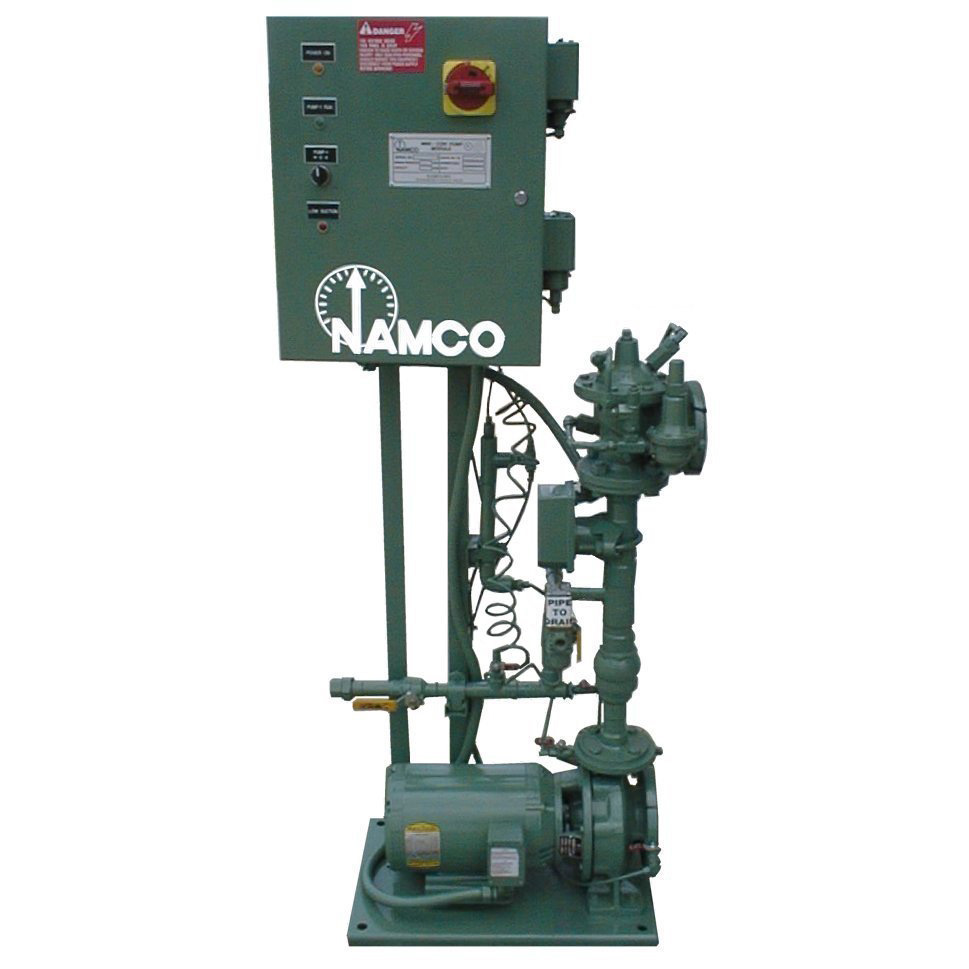 Mini-Con (Simplex) Systems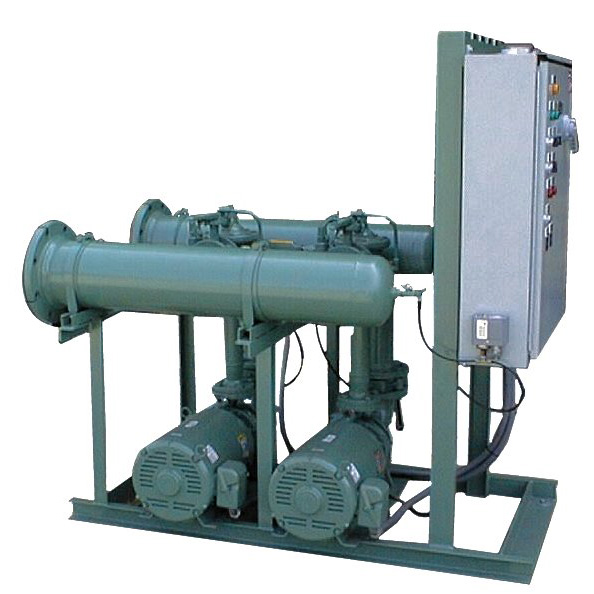 Duplex Systems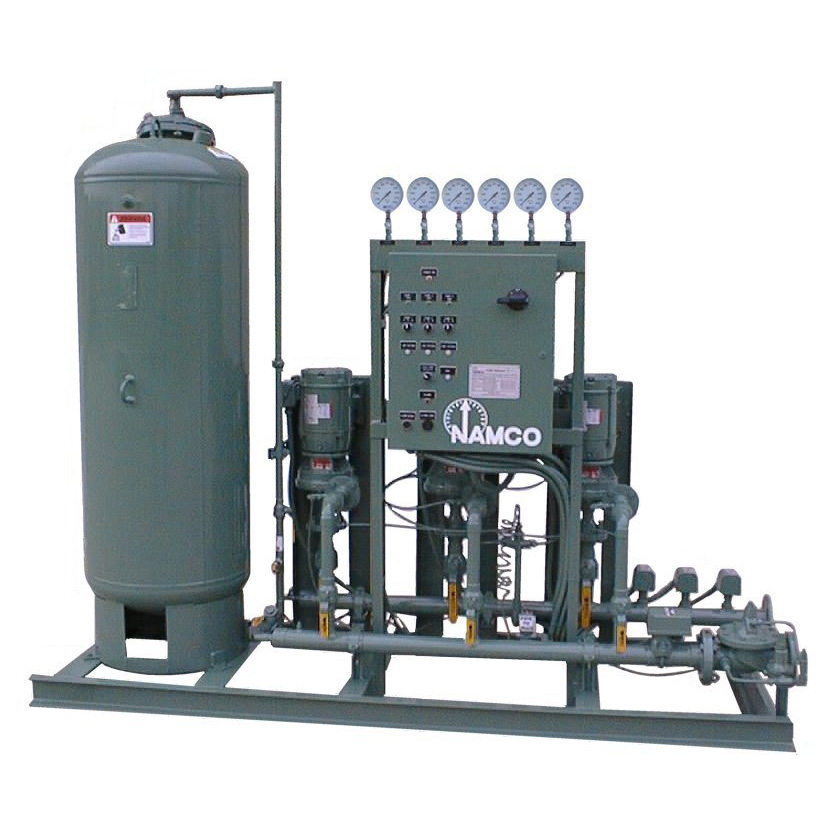 Triplex Systems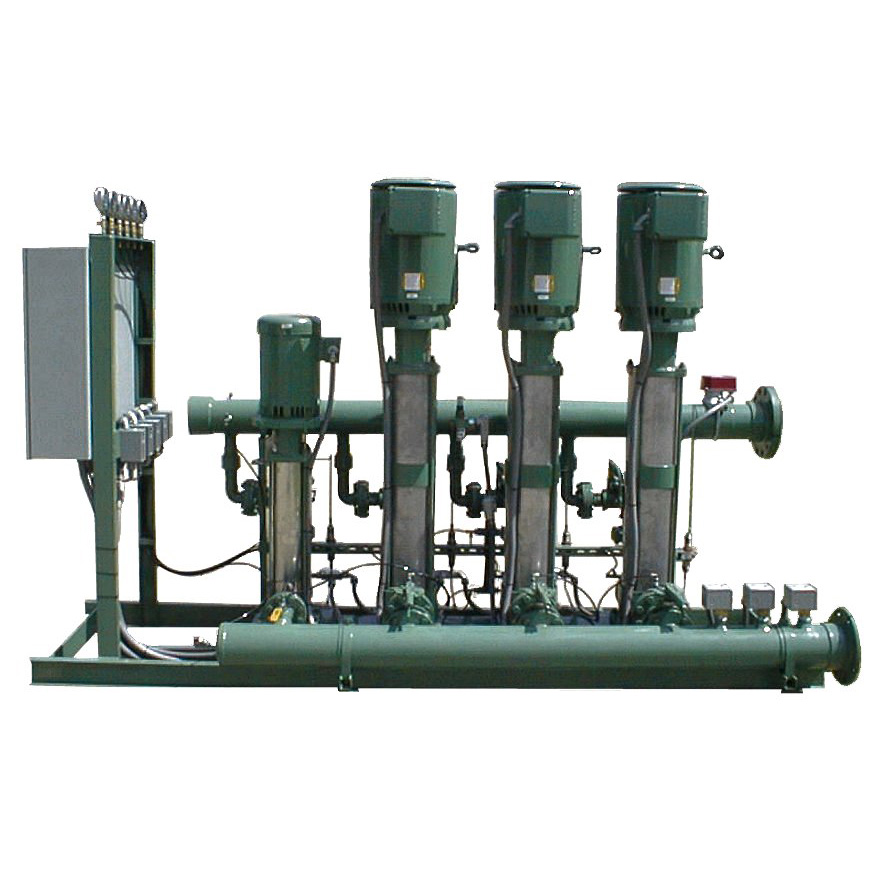 Quadraplex Systems
NAMCO Water Pressure Booster Installations